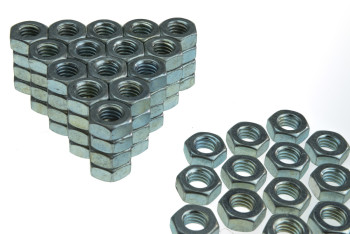 We are dedicated to helping the automotive and electronic industries achieve compliance with the Extended Producer Responsibility directives legislated in the European Union, including the End-of-Life Vehicle directive.  These directives require that the chemical makeup of every item of material assembled into a car must be identified and coded into the IMDS data base. These non-value-added reporting requirements affect:
Metal fabricators or stampers
Plastic injection molding companies
Automotive electronics manufacturers
Suppliers of rubber, fabrics and glass,
Other Tier I–IV suppliers to automotive OEMs
Failure to comply with IMDS reporting can halt production and cause losses. Following a successful submission of MDS data, the IMDS system generates an IMDS number for each part or assembly.  That number must be entered correctly on the PPAP associated with each shipment of the product.  Without it, shipment will not be authorized by the up-tier customer.   Failing to comply is not an option.
Material data reporting is more complicated for manufacturers who obtain much of their product materials from suppliers outside of the automotive supply chain.  In those instances it is necessary to work closely with those suppliers and include material data reporting as part of contract terms.
If your firm is required to report automotive parts material data to IMDS, you can either do it yourself or contract it out to an experienced IMDS specialist.   That's what we do.  Utilizing our services can save you time, money and headaches while keeping your products on the move.
IMDS Data offers a range of services to assist you in meeting your IMDS reporting requirements:
We help your suppliers submit IMDS data to you and review that data.
We manage data entry to ensure your IMDS submissions are accurate and complete.
We create all the data needed to fulfill your IMDS requirements.
We coordinate data collection between your company, your suppliers and your customers.
We enter your data for your OEM customers.
We update your parts data in IMDS as necessary.
We maintain a centralized point-of-contact for all IMDS-related issues.
It starts with a phone call or email. We will listen while you describe your situation and the products and materials involved. After you provide the part specifications in the form of blueprints, drawings, or component descriptions, we provide a written quote before we start work.   We will not invoice you until after we've submitted your data to the IMDS system.
We will create an IMDS account for you if you don't yet have one. If you already have an IMDS account you must create an account for us in the system. At the end of the process, we make sure you have the IMDS number you need to include in your PPAP submissions.
Our fees for service depend upon the nature of the job. Within 24 hours we can respond with a pricing proposal that will work for you, and in most cases we can deliver within 72 hours of your authorization.
Our IMDS experts are on call when you need it done right and done fast.  Contact us for more information and to discuss your IMDS needs.