IMDS DATA is a leading consult helping small and medium-size manufacturers create data in the IMDS to satisfy the requirement to comply with the End-of-Life Vehicle directive for automobile manufacturers. We welcome your inquiries!
When you are ready to hire an IMDS professional to handle your needs, contact us for a free estimate today. We can complete your request within 72 hours. You can reach us in several ways:
1. Email us directly at: info@imdsdata.org
2. Contact us for a quote at: quote@imdsdata.org
3. Call us during business hours at: 734-205-8874

4. Scan the QR code below with your smart phone for our contact info.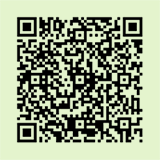 Contact Us for a Free Quote