Do You Need Help Meeting IMDS Reporting Requirements?
Is your customer demanding an IMDS number and you don't have one?
Is IMDS compliance costing you money and unproductive staff time?
Are you new to the automotive IMDS reporting system? (You make many products but have one automotive customer.)
Is your company too small to afford a dedicated in-house IMDS team?
We specialize in assisting automotive Tier 2, 3, and 4 manufacturers with the complex task of submitting materials data to the International Material Database System.  Let us work at our specialty so that you can work more at yours – producing top-quality parts for the automotive industry and its suppliers.
How We Save You Time and Money
IMDS compliance is an unavoidable cost of being an automotive parts supplier.  Without it your PPAP won't be approved and you can't ship to your customer.
Our IMDS Data team can save you time, money and headaches.
You can avoid the costs of IMDS training and re-training, and dedicating your technical staff to a tedious and time-consuming reporting task that adds little value.   If you are facing an IMDS deadline, our IMDS Data team will may be able to bail you out. Speed jobs are our specialty.
Our IMDS Data team is internationally recognized and has over 20 years of automotive OEM experience. We know material standards and chemistry, and understand how to meet all of the IMDS requirements for automotive Tier 2, 3, and 4 manufacturers based anywhere in the world.
For an affordable flat fee we can help you achieve IMDS compliance.  Our IMDS Data Team will:
Create data sheets for your parts and materials in the IMDS from data that you provide,
Submit your data to the IMDS data base,
Coordinate with and guide your suppliers and customers in getting your IMDS data submissions approved,
Revise and update your IMDS data as required, MDSs as needed,
Free up the staff time and resources it would take to do it all in-house.
Contact us now for a free quote on your part or assembly or material. Then do a quick "make or buy" comparison and see how much sense it makes to have our IMDS Data team do it for you.
See what some of our clients have experienced
"My customer required me to become a member of IMDS and begin to report our part compositions through the website. The customer supplied 200 pages of documentation so I could train myself to enter IMDS data. I am the lone engineer in a small company as well as being the manufacturing manager. I wear many hats and have no time to study a new system for hours. I did a web search and found imdsdata.org, thank goodness. They know IMDS inside and out. In a couple of hours of phone consultation, they had me entering the customer-required data. Their hourly rate is very reasonable too. Unless you enjoy 50 or 60 hours of bathroom reading, contact them and get your IMDS up and running in a couple of hours."
     – Michael Stevens, VP Operations, Arvinyl Laminate Corporation
"Our company began doing business with a customer that required IMDS. While we are knowledgeable about the components in our products, we were challenged with how to enter this information in the IMDS database. We found IMDS DATA, they quoted us a price upfront, created the necessary IMDS files, reviewed it with us and the data was submitted to our customer. We would have spent many hours trying to figure this out on our own. Working with IMDS DATA was a wise investment for our company."
     – Jim Rowden, Vice President, Engineering, Peterson Manufacturing Company
"We had a new business opportunity with a large automotive OEM service distributor, but were unable to internally provide IMDS data within the time allotted. IMDS DATA helped us secure this business by meeting an aggressive timeline and accurately submitting our data."
     – Don Blackman, Director of Business Development, KBY America Corporation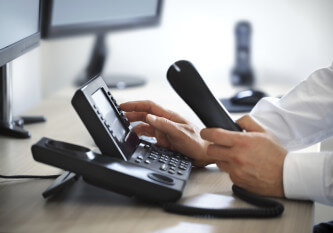 Step 1 - Get a Free Quote
It starts with a phone call or email. We need to understand your parts, assembly or material so that we can provide you with a written quote within 24 hrs.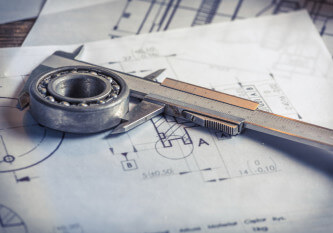 Step 2 - Provide Details
After you agree to our quote, you provide us with the part/material/assembly details. This may be in the form of drawings, BOMs, or formulations.  We create all the data needed to fulfill your IMDS requirements.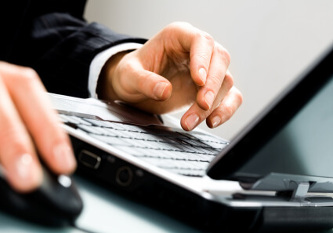 Step 3 - Submission
We submit your data to the IMDS database, obtain an IMDS number for your part, and provide you with documentation.  Compliance is complete. Then we invoice you.  If you wish we can review the data with you before or after the submission.